Our Company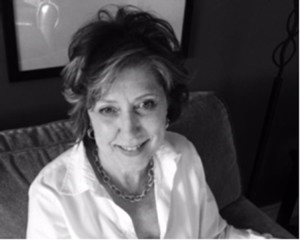 Rehabilitation Management Inc. (RMI) was founded by Ms. Barbara Baptiste, MSc (Rehabilitation Science), CCRC, CLCP in 1987. Services are provided in Ontario, British Columbia and Alberta, with consulting services provided to all Canadian provinces. RMI's work has provided services internationally, upon request. To date international locations have included: Europe, UK, USA, Australia, Korea, and Taiwan.
RMI provides client-centered, individualized, community services to persons with traumatic disability and life-altering health conditions. Trauma may result from motor vehicle collisions, airplane crashes, malpractice, as well as abuse or product liability.
Advocacy for policy change to enable access to reasonable and necessary health and social services has been a cornerstone of RMI since inception. Education on needs and services has also been a vital part of RMI's history and present function.
Ms. Baptiste, as well as members of the RMI team, has a history of involvement in the leading non-profit organizations working with trauma and long term health conditions, across Canada. These include: the Canadian Brain Injury Coalition; Ontario Brain Injury Association; Rick Hansen Foundation; National Case Management Network; Pacific Coast Brain Injury Foundation; International Society for Life Care Planners and numerous other task forces and associations to advance policy and education on rehabilitation and lifespan needs following trauma injury and loss of quality of life due to catastrophic health conditions.
Ms. Baptiste was the 1995 Regional Recipient of the Canadian Female Entrepreneur of the Year for providing employment in the community. The professionals at RMI have worked together over the years to develop excellence in service and product; consulting on some of the most challenging cases across Canada.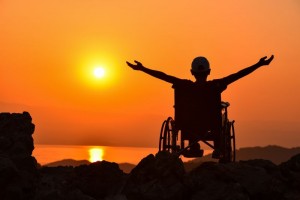 Ms. Baptiste consulted to June Callwood on the book: The Man Who Lost Himself – The Terry Evanshen Story (2000) – based on her work with CFL Hall of Famer - Terry Evanshen and his family, following his brain trauma in 1988.
Ms. Baptiste has been a member of scientific research teams addressing community care plans following neurotrauma and in projects providing access to education and self-advocacy for persons with brain and spinal injury. She holds an Adjunct Faculty role in the Department of Occupational Therapy and Occupational Science, Faculty of Medicine, University of Toronto. This represents RMI's commitment to education and excellence.
---
Raising the Bar on Client Care
Serving the needs of trauma survivors necessitates the use of experts. When the legal community seeks assistance representing trauma survivors, they turn to the experts at RMI for their current and future rehabilitation management needs. Why?
the most experienced team of professionals with an average of 15 years at RMI
the longest record of reliability in the courtroom
the strongest information base for TBI/SCI and complex trauma in Canada
the most Certified Life Care Planners in Canada
Since 1987, RMI has been expertly serving the Canadian legal community with life care planning and future cost of care analysis. Our certified life care planners and regulated health professionals will work with your team to secure fair and reasonable results and quality of life for children, adolescents and adults following trauma.
---
Our Credentials - Understanding RMI
RMI is committed to quality of service and assures this via high standards of professional qualifications.
RMI Rehabilitation Counsellors hold varied professional designations
RMI recognizes that knowledge and experience are the two most critical factors to sustaining our clinical excellence
The team at RMI has worked with over 8,000 persons who have experienced traumatic disability
Regulation, Certification and Accreditation are all aspects of our service provision as individuals, and as a team
RMI services are committed to client-centered approaches for goal-setting, choices and opportunities for access to services
Who works with an individual will depend on a number of factors.
RMI is independent of any insurance company
Ask for Client Services (link to contact us) when you call to request our involvement.
List of Credentials
CCRC - Canadian Certified Rehabilitation Counsellor
CLCP - Certified Life Care Planner
OT - Occupational Therapist
PT - Physical Therapist
RN - Registered Nurse
RRP - Registered Rehabilitation Professional