Looking for a career that gives you opportunity with stability and longevity, yet offers flexibility?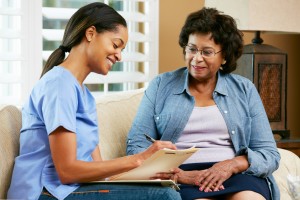 Rehabilitation Management Inc. (RMI) is seeking community health professionals with educational backgrounds in OT, Nursing, Kinesiology, Psychology or Social Work, who have a commitment to practice excellence and innovation to assess, analyse, plan and coordinate community rehabilitation services. Since 1987, RMI has been the leader in client-centred care for persons living with neuro-trauma (brain and spinal cord injuries), emotional disorders and chronic pain. If you're interested in making a difference, contact RMI today. Varied Positions available: Toronto, London, Kitchener-Waterloo, Barrie, Hamilton, Oshawa, Sudbury, Vancouver, Edmonton and region.

Succeeding since 1987 in community care, RMI is seeking Community Health professionals committed to quality, innovation and independent work. Skills in assessing, analyzing, and planning occupational therapy and community rehabilitation needs are required.

Serving the rehabilitation needs of both children and adults; living with brain and spinal cord injury, mental health disorders, chronic pain, and other complex conditions following trauma.

Committed to client-centred community care, RMI has a reputation for excellence in OT, case management and future cost of care planning.

Experienced and Dedicated professionals, with an average RMI employment time of over 15 years per professional, prove our positive context.

Innovative infrastructure enables the necessary strength and support for your personal and professional creative development.

Shared knowledge with regular internal and external training opportunities and professional input, we support practice excellence and collegiality.

Optimizing your work schedule and the nature of your work; in a proven professional setting with the ability to work from home. Practitioner consultant based, or salary-based, you will have a choice of your 0ptimal working structure.
RMI provides on-going training, competitive salary, collegiality, benefits and flexible home-based schedules.

New Opportunities at RMI in Community-Based Rehabilitation are ongoing. If you are dedicated to practice excellence in these areas please contact us:
Community Care Coordination (Case Management)
Community Cost of Care (Future Needs and Costs, Life Care Planning)
Community Occupational Therapy (Home Assessments, Workplace Assessments, Attendant Care Needs and Assessment of Motor and Process Skills)
Community Vocational Rehabilitation (Job site and Capacity evaluation)
Discover how you can make a difference in the lives of injured persons.
To learn more about our exciting positions and how they can be 'the right fit' for you, contact RMI's corporate office to the attention of:
"My Future"
Rehabilitation Management Inc.
350 Queens Quay West, Suite 207
Toronto, ON, M5V 3A7
e-mail: info@rehabilitation.ca